Which projects
for the future?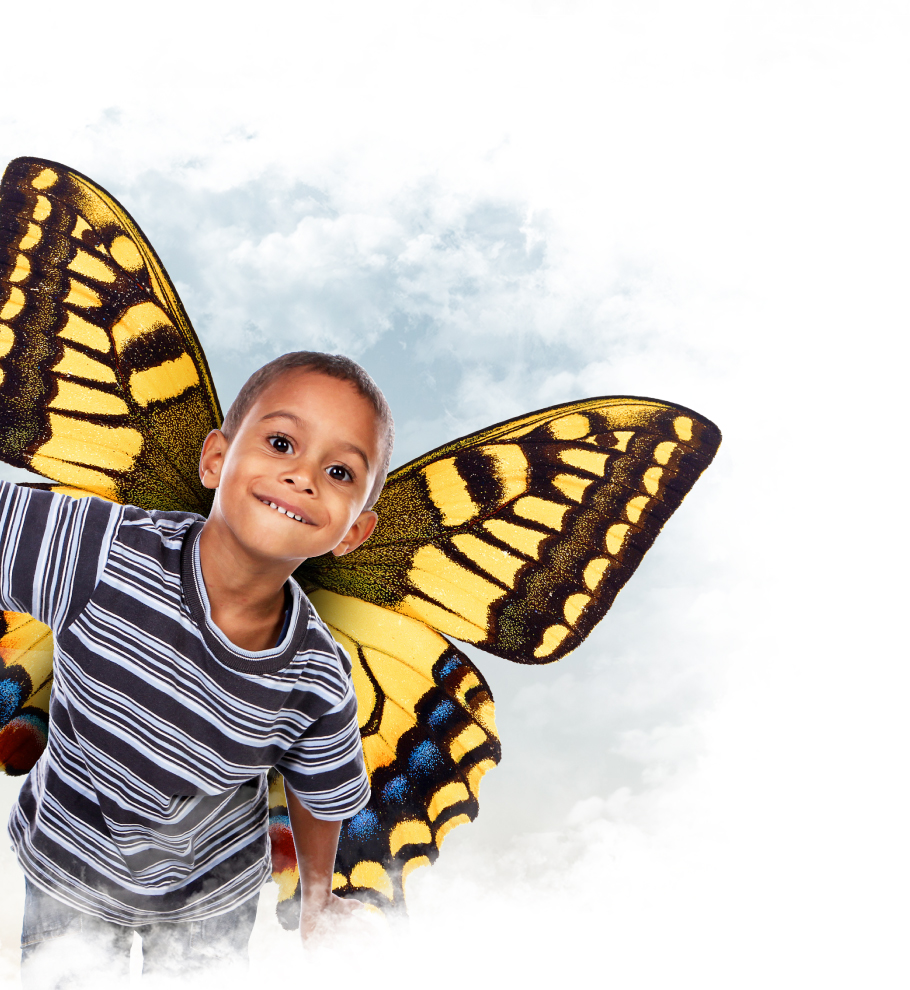 Ali per il Futuro is a project aiming at combating educational poverty. It envisages a shared personalized plan intended for families with minors living in conditions of poverty and at risk of social disadvantage.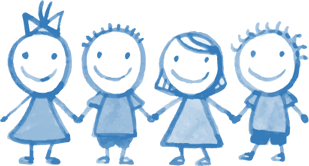 The project is built around the child and his/her family needs. The whole family is taken in charge; education services for children from 0 to 6 years are guaranteed, as well as support activities for parents and for the psychophysical wellbeing of children
Specific job counseling services for parents are also implemented to enhance the offer to families, aiming at ensuring adequate and long-lasting living conditions.
What we offer to families
The project
80 families will benefit from this project, which is planned to last two years. The offer includes different kinds of services and provides for job counseling services intended for one parent.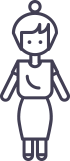 Taking in charge by
the case manager


Nursery
school place

Mediation
services*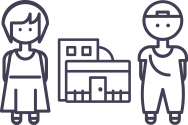 Pre-school
place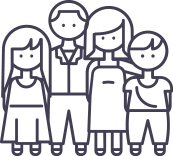 Mediation
services*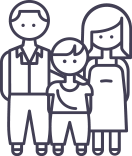 Workshops for
parents and children
Educational
advice
Sporting and
socializing activities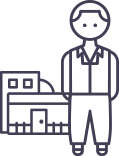 Job counselling
for one parent
at the training agency
* Flexible educational service hour packages according to family needs: summer camps, afternoon support for families, etc…
1 / 3
Requirements
In order to submit the application you must meet the following requirements:

- Have at least one child aged up to 6 years;
- Have a valid ISEE equal or below € 20,000;
- Not to have already benefited from an equal or similar economic support.

- The beneficiaries will be chosen among those falling into a specific classification and will be confirmed after a meeting with the Case Manager, according to a variety of characteristics (household composition, age, working situation, dependent children or relatives, disabled children or relatives, etc.).
2 / 3
Case Manager
The Case Manager takes the family in charge and develops a personalized plan in order to support it throughout the experience, thus enhancing its potential and ensuring adequate and long-lasting living conditions.
3 / 3
The commitment agreement with the family
To participate in the project you have to subscribe an agreement on the issues of education and job counseling, which binds you to share and develop a personalized plan together with the Case Manager and to take part in the proposed activities.
WHERE WE OPERATE
Choose your territory
The project is active in Emilia Romagna (provinces of Bologna and Parma), Tuscany (provinces of Florence and Livorno), Puglia (provinces of Bari and Foggia) and Valle d'Aosta (province of Aosta) and involves social cooperatives, training agencies, Universities, employment agencies and a trade association.
OUR PARTNERS
In collaboration with